ICMI – Call Center Training Management
the leading global provider of comprehensive resources for customer management professionals
Overview
The International Customer Management Institute (ICMI) is the leading global provider of comprehensive resources for customer management professionals – from frontline agents to executives – who wish to improve customer experiences and increase efficiencies at every level of the contact center.
Since 1985, ICMI has helped more than 50,000 organizations in 167 countries through training, events, certification, consulting, and informational resources. ICMI's experienced and dedicated team of industry insiders, trainers, and consultants are committed to helping you raise the strategic value of your contact center, optimize your operations and improve your customer service.
ICMI empowers organizations worldwide to optimize the efficiency, effectiveness and strategic value of their call centers.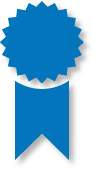 Key Features include:
Resources – Relevant and independent industry news, interactive forums, research, books, webinars and dynamic customer management content.
Events – Industry-leading gatherings that include timely, practical conference sessions, exhibits featuring the latest technologies and numerous opportunities for peer interaction and networking.
Training – Highly interactive training focused on strategic value, operations management, people management, and technology.
Certification – ICMI Professional Certification and ICMI Site Certification promote mastery-level leadership and best-in-class operations that deliver results for their organizations.
Consulting – Proven industry expertise applied to a contact center's unique environment through solutions that make sustainable improvements to customer experiences and business results.
---
Screenshots
Rate this application